Literature courses for 2024 to be announced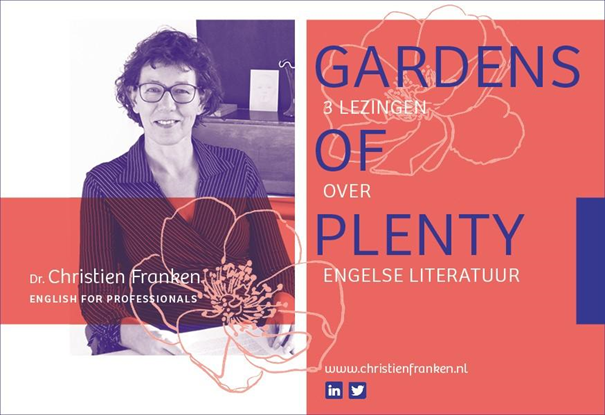 LECTURES
Are you interested in the following subjects?
Look at Me
I gave this illustrated lecture about self-portraits for the first time at Barnard College / Columbia University in New York. It then became a university course on self-portraits in literature and the visual arts. It is dear to my heart because it enables me to share with people what is so fascinating about self-portraits.
The pleasure of re-reading
Why do people read certain texts over and over again? What is it that makes re-reading such a pleasurable and comforting experience? Or such a boring thing for some readers? With concrete examples of readers, writers, and novels.
Are you a member of a reading group and interested in the nature of reading? I visit reading groups to talk about (re)reading.
A.S. Byatt: Life and Work
I give illustrated lectures about the life and work of A.S. Byatt, recipient of the 2016 Erasmus Prize (with original material). They are intended for readers who are new to her work and for seasoned A.S. Byatt fans.
I've studied Byatt's work for years; I wrote a dissertation and a number of articles about her work, compiled an extensive A.S. Byatt bibliography, and made an exhibition about her for an artists' society in Utrecht (NL). A.S. Byatt was kind enough to talk to me about her work and also granted me permission to examine her archive. All of this has been an inspiration for my lectures (at the risk of sounding like Mortimer Cropper in Possession).
Gardens of Plenty
It is interesting that many British writers and artists were successful gardeners and used their gardens as inspiration for their work. This illustrated lecture is based on a course I teach on gardens in English visual art and literature (with concrete examples and case studies).
Libraries on fire
I'm a big fan of libraries. It's actually a miracle that so many public libraries still exist. What with heavy financial cuts, fires, rodents, thieves etc. This historical lecture is a lively and impassioned defense of public libraries both in The Netherlands and abroad!
I last gave this lecture at the Rotary Club Utrecht (NL). The poet Jan van der Haar was in the audience: 'Christien Franken gave a fascinating historical lecture about the necessities of libraries. The large, closely listening audience was amused by her lively, pointed, and relaxed presentation'. See http://www.janvanderhaar.net/HTML/index.htm